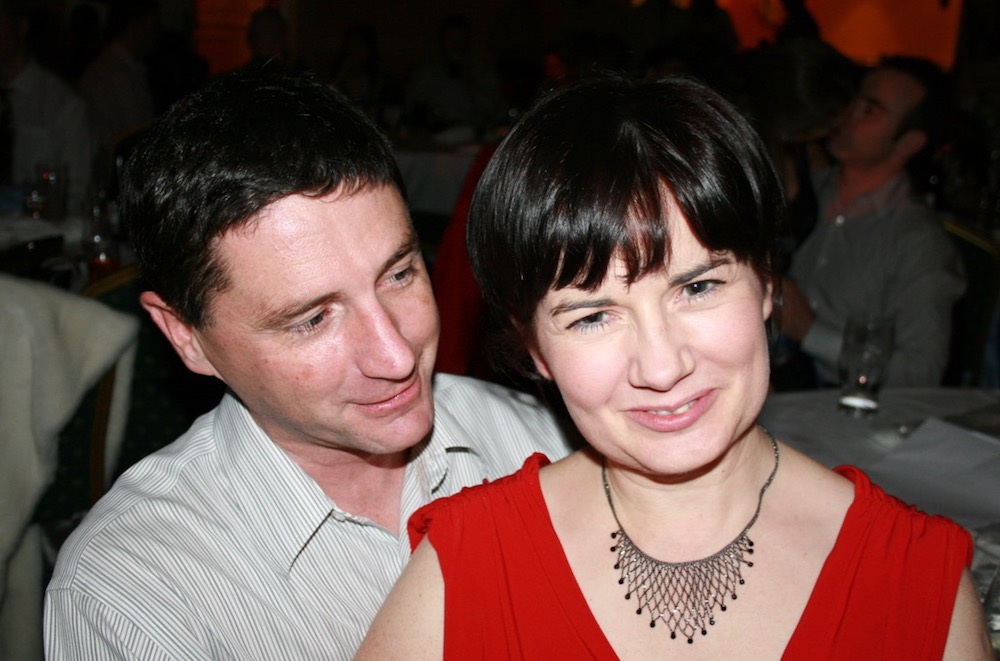 Sail the boat you have
Date: Thursday, May 10, 2018. 0936Z
Location: 53.1631° N, 9.0760° W — Aughinish
WX: 251° (WSW) at 15 knots. Clear sky. Cold. Waves: &lt 1m
On Sunday, a good friend of mine lost his six year battle with cancer. The following is a copy of an email I sent to club members, about Henry Lupton.
I remember having a conversation with Henry after Wednesday night racing. We were discussing the relative merits of a Hallberg Rassy 42 over a similar sized Najad. The abstract debate covered things like build quality versus brand premium. I neatly segued into a series of complaints about my own boat, an Achilles 24. A boat which is still by the side of the house, unfit for sea, despite Henry's best efforts. I compared my own humble craft with the salubrious Rassy.
Henry looked at me incredulously. "Sail the boat you have, Dermot. Not the boat you want!"
If it were possible to sum up Henry in such a simple expression, I think that does him justice. That's not to say Henry argued for mediocrity in any way. Far from it. Nothing in his life was mediocre. While many of us spent a Sunday afternoon staring out into the Irish "Summer", of rain and whitecaps, a familiar spinnaker would appear, sandwiched between the grey sky and the grey sea. Beoga! Henry and Marina on their way back from a weekend in Aran, screeching along under spinnie.
They once took Starlet south for some regatta or other, without the benefit of a road trailer. So off they all went, only to discover that little Starlet was not at all happy with the Atlantic rollers. They arrived eventually, somewhat the worse for wear, but unperturbed.
They were happy sailing around the cans at every opportunity. At the same time, Henry and Marina took Beoga thousands of miles out of her way, to put blue water under her keel, and Caribbean sun on our faces. I think, if push came to shove, they might have chanced Starlet on that epic voyage, rather than miss out.
Even when Henry was caught by that expletive disease, he still went racing in the 1720. Chemo one minute, a start line the next. Henry and Marina took Beoga to Cork each summer, borrowing a car and dashing back to the schedules of medical professionals and their machinery. Back for a dose of the goop, as Henry would say. As soon as they were done with him, off the two went, back to the boat.
No one would say Henry had the lifetime he wanted or deserved. Or for that matter, what we wished for him. But there's no question to me, that he sailed the life he had.
Bon voyage, Henry.